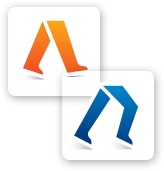 Privacy Policy
Corusen builds fitness apps to help users live healthier and more active lives. Our apps include Accupedo Pedometer - Step Counter, Accupedo-Pro Pedometer, Accupedo+ Pedometer, StepOn Step Tracker Pedometer, and StepOn-Pro Step Tracker. Please read this Privacy Policy carefully. By using our ("Corusen", "we", "us", "our") apps, websites, and services, you ("User", "you", "your") consent to the terms of this Privacy Policy and the collection, use, and transfer of your personal data described and stated. If you do not agree to the terms of the Privacy Policy, then please do not use our apps and services. If you have any questions, please contact us at info@accupedo.com.
Personal Information
We may collect and use personal information to provide better services including social media and our third-party business partners.
Use of Data
Personal Information can be used, directly or indirectly, alone or in combination with other information to identify you as an individual. Your personal information including birthday, gender, height, and body weight are used to help precisely calculate calories burned, distance, and speed. You may choose whether or not you want to provide and disclose your Personal Information. When users connect with social media, your account or profile may be used to login and share his or her daily activities to social media.
Third-parties Connection
Our Apps and Services allow interactions between the Website, Apps, and Services and the user's account on other third-party websites or applications. We share the collected information with third-party business partners such as Facebook, MyFitnessPal, and Google. Our third-party business partners may share the collected information with their own business partners and use the information either for themselves or on behalf of their own business partners to provide you with advertisement for products and services based on your location. The third-party websites and applications may use cookies, web beacons, clear gifs or other technologies to aid in advertisement effectiveness. When you use other third-party sites or services, you are using their services and not ours. Corusen is not responsible for third-party practices. Carefully review applicable third-party privacy policies before using third-party interactions and tools.
Location Information
Accupedo pedometer and Accupedo+ pedometer apps collect location data to enable tracking your walking and running route, and calculate the distance travelled when the phone screen is off or the app is closed.
Social Media Sharing
When you share your daily activities to social media such as Facebook, your daily activity data along with User personal information may be shared to other users. By using the share features in our services, you agree to share your daily activity information to third-party services. Please be careful about sharing personal information publically. Public postings are not confidential and we have no control who will access that information. We are not responsible for the privacy or security of information that you make public on the Website, Apps, and Service or what others do with the information that is shared with other websites or applications.
Apple HealthKit Data
We will not sell an end-user's health information collected through the HealthKit API to advertising platforms, data brokers or information resellers," according to the report. We will not use HealthKit's API or its information for any purpose other than providing health and/or fitness services.
Privacy Policy Changes
We may update our Privacy Policy in the future without prior notice. Any changes made to this Privacy Policy shall become effective once posted on our website. We suggest you to periodically review the privacy policy. By continuing to use our apps and services, you will be deemed to have agreed to any changes made to this Privacy Policy.