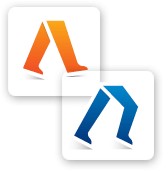 Privacy Policy
Corusen builds fitness apps to help users live healthier and more active lives. Our apps include Accupedo Pedometer - Step Counter, Accupedo-Pro Pedometer, Accupedo+ Pedometer, StepOn Step Tracker Pedometer, and StepOn-Pro Step Tracker. Please read this Privacy Policy carefully. By using our ("Corusen", "we", "us", "our") apps, websites, and services, you ("User", "you", "your") consent to the terms of this Privacy Policy and the collection, use, and transfer of your personal data described and stated. If you do not agree to the terms of the Privacy Policy, then please do not use our apps and services. If you have any questions, please contact us at info@accupedo.com.
Personal Information
We may collect and use personal information to provide better services including social media and our third-party business partners.
Use of Data
Personal Information can be used, directly or indirectly, alone or in combination with other information to identify you as an individual. Your personal information including birthday, gender, height, and body weight are used to help precisely calculate calories burned, distance, and speed. You may choose whether or not you want to provide and disclose your Personal Information. When users connect with social media, your account or profile may be used to login and share his or her daily activities to social media.
Third-parties Connection
Our Apps and Services allow interactions between the Website, Apps, and Services and the user's account on other third-party websites or applications. We share the collected information with third-party business partners such as Facebook, MyFitnessPal, and Google. Our third-party business partners may share the collected information with their own business partners and use the information either for themselves or on behalf of their own business partners to provide you with advertisement for products and services based on your location. The third-party websites and applications may use cookies, web beacons, clear gifs or other technologies to aid in advertisement effectiveness. When you use other third-party sites or services, you are using their services and not ours. Corusen is not responsible for third-party practices. Carefully review applicable third-party privacy policies before using third-party interactions and tools.
Location Information
In addition to other information described in this policy, we may collect and share precise location information, through methods such as mobile "SDKs". This location information may be used by itself, aggregated, or combined with mobile identifiers (such as IDFAs and Android IDs), and shared with third parties, for purposes related to advertising, attribution (e.g., measuring ad performance) analytics and research. You can remove your consent to having your location data collected by changing the settings on your device.(Certain services may lose functionality as a result.) You can opt-out from any interest-based advertising through your device settings. When you have opted out using this setting on a device, advertisers will not use in-app information collected from that device to infer your interests or serve ads to that device that are targeted based on your inferred interests.
X-Mode Social, Inc. may collect and pass to third parties precise location information (such as your device GPS coordinates) or relative location information (from WiFi signals or Bluetooth Low Energy devices in your proximity, for example) linked to your mobile device or advertising identifiers and may do when you use the app or when the app runs in the background on your device. That information may be used by third parties to customize ads in this app or in other apps. The information may also be used for market or other research regarding aggregated traffic patterns. X-Mode automatically collects usage information that does not identify an individual user ("Usage Data"). For example, when you download and use the Services on a mobile device, X-Mode may automatically collect information such as your device type, operating system version and type, certain device settings, device time zone, device carrier, current IP address, and platform-specific advertising identifiers. X-Mode uses this information to enhance the services we offer, provide targeted advertising, and to help us understand how people use the Services. Aggregated device data, including location and usage data, is also measured for the purposes of targeted advertising and market research by X-Mode Social, Inc. For further information, please see X-Mode's Privacy Policy. If you do not want this information to be linked to your device, you may go to your device settings and opt out of interest-based or personalized advertising (iOS: Settings → General → Privacy → Advertising →Limit Ad-Tracking; Android: Settings → Google → Ads → Opt out of Ads Personalization). You may also prevent location from being collected by this or other apps through your location permission settings.
For users in North America, our apps may share your device's precise geolocation and other details about your device (like hardware characteristics, a variety of sensor data, and a list of installed third-party applications) with our partner Sense360 on an ongoing basis, including when the apps are closed. This information is sent with the device's advertising identifier or another unique device-specific code. Sense360 may use all of this information for market research and other research regarding aggregated patterns, and as further described in its Privacy Policy, which has more detail on the entire process. For example, Sense360 analyzes restaurant visit trends to better serve its customers' needs. You can use your device settings to (i) disable or limit precise geolocation collection for the entire device (which will affect some device functionality) or just particular apps (which may affect the functionality of this app) and/or (ii) disable or limit use of the advertising identifier (which will block that identifier's transmission to Sense360).
Social Media Sharing
When you share your daily activities to social media such as Facebook, your daily activity data along with User personal information may be shared to other users. By using the share features in our services, you agree to share your daily activity information to third-party services. Please be careful about sharing personal information publically. Public postings are not confidential and we have no control who will access that information. We are not responsible for the privacy or security of information that you make public on the Website, Apps, and Service or what others do with the information that is shared with other websites or applications.
Apple HealthKit Data
We will not sell an end-user's health information collected through the HealthKit API to advertising platforms, data brokers or information resellers," according to the report. We will not use HealthKit's API or its information for any purpose other than providing health and/or fitness services.
Privacy Policy Changes
We may update our Privacy Policy in the future without prior notice. Any changes made to this Privacy Policy shall become effective once posted on our website. We suggest you to periodically review the privacy policy. By continuing to use our apps and services, you will be deemed to have agreed to any changes made to this Privacy Policy.